Contact Escondido Ranch
Thank you for visiting EscondidoRanch.com. If you would like to learn more about our exciting Texas hunts, please contact us via the numbers listed below, or you can Book a Hunt yourself and specify the dates you'd like to visit Escondido. We hunt whitetail deer and turkey during the Texas hunting season, and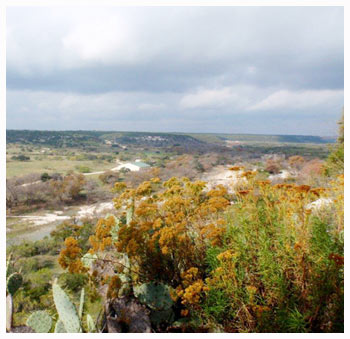 everything else year round!
For more information about Escondido Ranch click on the links below:
Hunting Packages
Ranch Accomodations
Escondido Exotics
Escondido Whitetails
Contact:
Kurt - 713.978.7631
Tony - 254.977.2242
Heather - 254.977.3923
Betty - 713.973.6443
Lisa - 713.249.0833
Fax: 713.978.6108

Email:
finatickjw@yahoo.com
lasabia28@yahoo.com

Deposit checks should be made out to Escondido Ranch and can be mailed to: 7880 San Felipe, Suite 106, Houston, Texas 77063. Payments can also be made via PayPal.
Please remember to include your contact information, number in your party, preferred hunt/ visit dates along with hunting/ stay package desired.
All visitors to Escondido Ranch must sign a Release Form: Click here to download and print out the form (PDF). Please bring a signed copy when you visit us at Escondido Ranch.
Attention Military Personal: Please note that Escondido Ranch of Segovia, Texas is not affiliated with Naval Air Station Escondido Ranch located in Kingsville, Texas.
Map & Driving Directions
From I-10 East:
Take Exit 465 for FM 2169 toward Segovia, TX.
Turn Left at Segovia Rd.
Turn Left at Wiseman Rd.
Look for main gate with wildlife scenery and number keypad
From I-10 West:
Take Exit 472 for Old Segovia Rd. toward RM 479/FM 2169
Turn Left at Old Segovia Rd.
Turn Right at Wiseman Rd.
Look for main gate with wildlife scenery and number keypad